Jan 20, 2021
Cleaning Chores You Should Be Doing Every Month
Feeling overwhelmed by housekeeping? The key to maintaining a neat and tidy house is to set—and keep to—a regular schedule. Taking care of these 10 chores every month will go a long way toward keeping your house under control …
Bob Vila
Fix a Furnace That's Not Turning On
We recently moved into our home, and now that it's getting cold, we're concerned because the furnace isn't turning on. We know we …
Bob Vila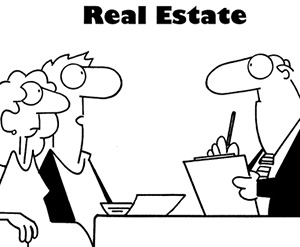 "We're looking for a nice home near a lousy school. If we buy a house, we can't afford to send our kids to college."


Copyright © Randy Glasbergen
Trivia
True or False: Plants are an expensive way to decorate a room.
See the answer below.
Top Home Decor Trends for 2021
With most people spending more time at home than ever, it is not surprising that home design trends in 2021 will focus on …
RIS Media
What Year Was It?
Queen Victoria Dies
The death of Queen Victoria ends an era in which most of her British subjects know no other monarch. Her reign, the longest in British history, saw the growth of an empire on which the sun never set.
The day was Jan 22. What year was it?
Quote of the Week
"There is no place more delightful than one's own fireplace."
Cicero
Trivia Answer
True or False: Plants are an expensive way to decorate a room.
Answer: False
SUBSCRIBE TO OUR NEWSLETTER
NEWSLETTER ARCHIVES